Welcome! Here are the website rules, as well as some tips for using this forum.

small space wood stove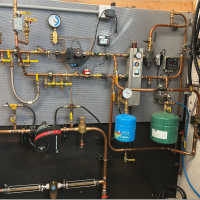 I bought this Canadian built Cubic wood stove for a camper project I'm working on. About a 12" cube, burns 4-1/2" long pieces of wood.

Of course I'll add a small external hw loop somehow.
Bob "hot rod" Rohr
trainer for Caleffi NA
Living the hydronic dream
Comments