Welcome! Here are the website rules, as well as some tips for using this forum.

Trapped by My House Trap
I'm trying to connect a washing machine and utility sink into a drain in my basement and was hoping to get a little guidance from the brilliant minds here. I'm an avid DIY'er renovating a home my partner and I just purchased in New Haven, CT. So far in the plumbing arena I've been able to tackle burst pipes, replumbing the kitchen sink, adjusting shut off valves and replacing some worn copper pipes with PEX. I owe a lot of that to the insightful discussions here (and finishing a basement with my papi when I was 9 years old). That said, I find myself a little kerflummoxed by our house trap.
I read
@KC_Jones
thread with
@Jamie Hall
's wonderful comment (
https://forum.heatinghelp.com/discussion/150900/trap-on-4-sewer-main-in-basement)
and gained a little insight, and the biggest thing I gleaned was that if the house trap appears intact there's no need to replace it. I'm attaching some pictures below. The thing that confuses me the most is it appears to have two cleanouts, though I'm not entirely sure. Can this trap in fact be used if I figure out how to properly vent it, or must it be bypassed or replaced? Any insight would be appreciated, and thanks in advance!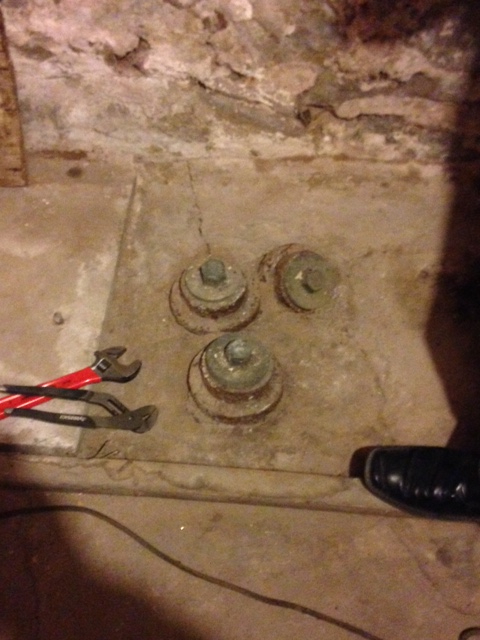 Comments