Welcome! Here are the website rules, as well as some tips for using this forum.

Weil-Mccain Poor Performance
Hello everyone -
This fall, I am house sitting for my grandmother, as she has moved into assisted living. The house is on the market currently. I know the house well as I grew up in the region, and in 2013 I helped her choose a boiler when the old one failed. It was a standard set up for a 1987 New England builder-grade house. New Yorker steel boiler, hydronic, baseboard, four zones, and a Beckett AFG. The only thing "luxurious" about the system was the HX Hostow indirect fired water tank. She wound up settling on a Weil-McLain WGO-4 installed with a Beckett AF and digital Hydrostatic. A Weil-McLain stainless hot water storage tank was also installed. We have always had an issue with a puff of exhaust on startup, going all the way back to 1991. We assumed it was a flue thing as the oil company always told us that it was normal. With the new boiler it's just as bad if not worse. A loud "BOOM" is heard on ignition, and one time I rushed downstairs to see smoke hanging in the basement like an old western saloon. Oil company continues to tell me this is normal -"cold flue" and all that. But the service man who came by recently didn't clean out the flue pipe or even change the oil filters - something that makes me question his judgement. "It's a new boiler so it doesn't really need it" he says. Sure.
I am concerned about air quality as I don't want to wake up to a puff back late one night, especially as the weather gets colder.
Some extra info that should help:
-Beckett AF with SenSys control system and pre-purge (solenoid valve over pump)
-Rear flue connection to a 45 degree run of pipe to the breaching with the chimney
-Barometric damper is set for horizontal run
-LOTS of soot and ash on floor under barometric damper
-LOTS of Kibbles and Bits found in firebox during the cleaning
I would like to start by increasing pre purge time on the burner, but I understand that this is a factory pre-set and requires some sort of fancy tool to change. I have also heard that a Carlin EZ-1 is the best burner for this set up. Any Thought? Photos are enclosed. Thanks!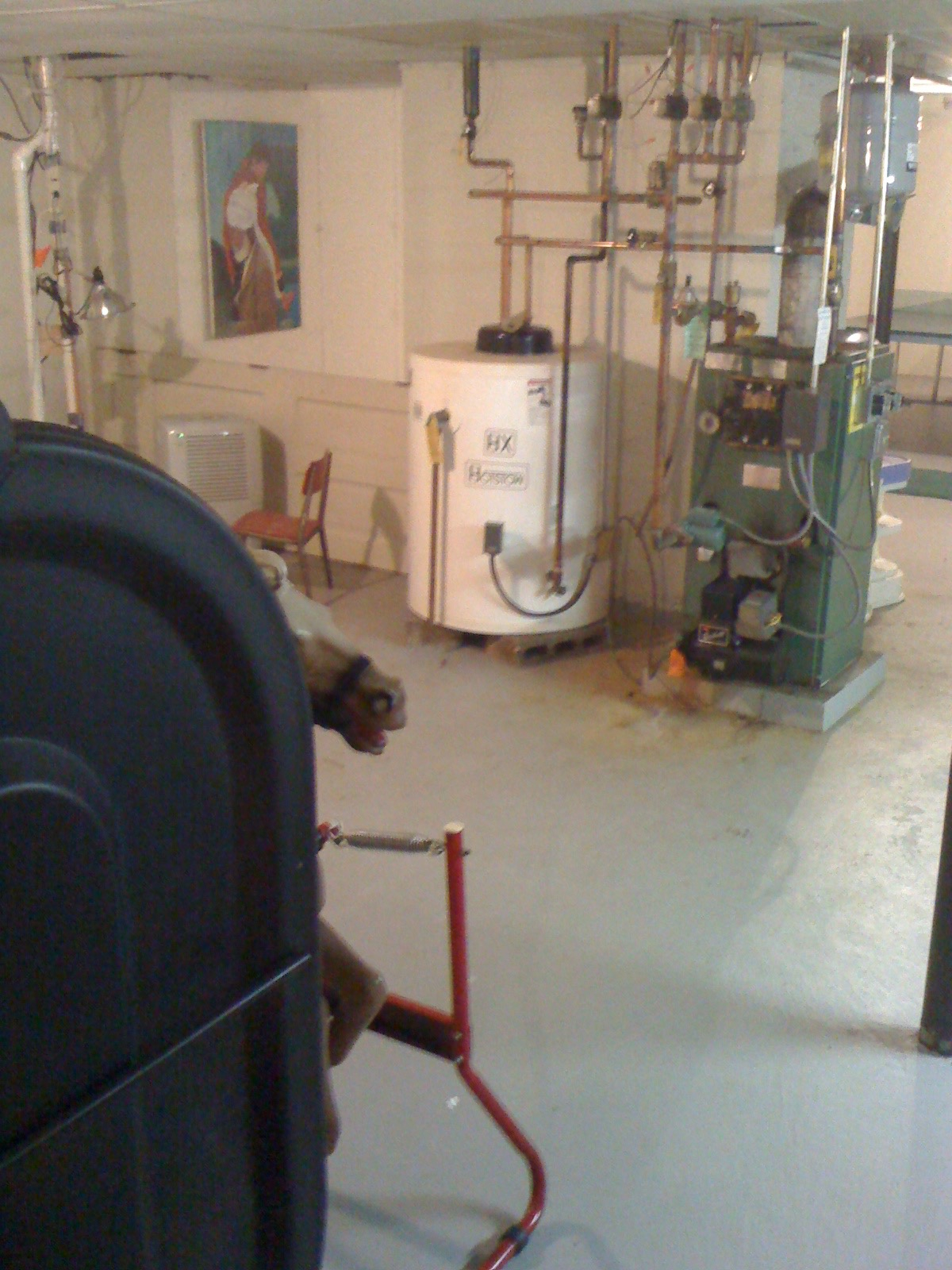 Comments