Welcome! Here are the website rules, as well as some tips for using this forum.

Piping 2-Pipe Steam Radiators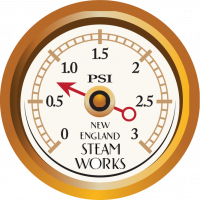 I have a project where I have to install some new (used) 2-pipe radiators in an old Dunham system with traps. The original existing radiators all have the inlet at the top (as normally seen), and the outlet mostly on the same side, but sometimes opposite side, at the bottom.

The replacement radiators do not have top inlets. Seems to me if I pipe the inlet at the bottom, the condensate will drain into the supply, rather than leave via the trap/return condensate line. But the customer states they have another two pipe building with traps where all the inlets are at the bottom. Thoughts?
Comments