Welcome! Here are the website rules, as well as some tips for using this forum.

Combining One and Two Pipe Steam Systems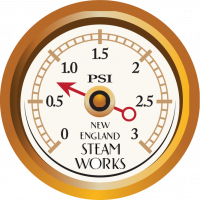 A beautiful old house:
Fell on hard times, but is now to be resurrected as a Bed & Breakfast. Hasn't been heated in a few decades, and the copper thieves got in.
Interestingly, it has two boilers, though it has always been a single-family home. One boiler feeds a Dunham 2-pipe system for all the radiators on the 2nd floor and one on the 1st, while the other boiler is a conventional single pipe that handles 1st and 3rd floors.
To simplify things I'd like to pipe it with a single boiler. I am thinking a header off the boiler with two risers dropping into two additional headers, one for each system. Any one have any experience doing this with perhaps words of wisdom to pass along? Or perhaps a reason why I shouldn't combine them?
Thanks guys.
Comments