Welcome! Here are the website rules, as well as some tips for using this forum.

Decisions decisions decisions, gas mod/con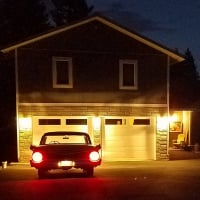 With recent talk about fire tube HX and all the potential for failure, my (I thought) final answer of a Weil Mclain ECO70 is being second guessed. I'd considered a Viessmann 100, but the turndowns are not that great, but the watertube HX is a proven design. I may even consider the 200 line.

The data, design load of 50,000 btu at 120 degree water. Considering buying my own propane tank(s) and have sold my oil boiler and tank. Have the summer to decide, this will be essentially backup to my wood fired system. However may be used entirely when I'm not able to burn wood, so that is really not relevant I guess.

Mod/cons are few and far between around here, mostly oil still. Both are locally available and supported as well as Bosch and Lochinvar.

I'm willing to do it right the first time, but lack the long term expirence and reliability to pull the trigger on anything yet. The aluminum HX scares me in the Bosch.

Taylor
Serving Northern Maine HVAC & Controls. I burn wood, it smells good!
Comments