Welcome! Here are the website rules, as well as some tips for using this forum.

Snow snow snow!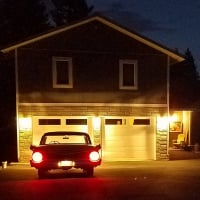 This is the current state of my roof...

Top of that chimney is 30" above roofline. This is my spring/fall woodstove in living room. Used when radiant slab is too big of a flywheel.

Shovel those roofs!
Serving Northern Maine HVAC & Controls. I burn wood, it smells good!
Comments