Welcome! Here are the website rules, as well as some tips for using this forum.

Both Relief Valves spitting out water, too much pressure in sytem.
I had a part on my pipes that was leaking water so I had plumber#1 come in to take care of this.
He told me that my boiler was setup backwards:
1. Expansion tank on boiler was no good and was too low on the boiler
2. Expansion tank on water heater was no good, and needed waste band.
3. Circulator should be on the return, and each zone needs a circulator
4. zones didnt work correctly, only one zone triggered the boiler.
5. there was too much pressure in the system.
6. Needed Bleeders and shut off valves
I was confused because everything was working fine, no other leaks.. and no other probs.
So I got a few quotes and ended up going with plumber#2 who gave the best price and was a recommendation from a friend. Friend said this plumber solved stuff other plumbers couldn't.
Before first visit I knew there was something wrong with him, on date he was scheduled to come in he said he forgot his phone, then the next day he said he over slept.
Visit#1- on first visit 2 weeks ago he did the following:
1. Removed Expansion tank from water heater and capped it.
2. Replaced Expansion tank on boiler with the one from the water heater :face palm:
3. Moved Boiler Expansion tank higher.
4. Flipped Circulator, it went from pointing up on the supply, to down on the supply.
5. Rearranged some piping
6. Added Bleeder valves
7. Fixed zones
8. bled the cast iron waterbased boards, and bled the system
He got paid and left, no more then 20 mins later it sprung leaks from my Pressure relief valves
He said it was because he left one of the zone valves closed
He left again and there was more problems that came up, both the boiler and water heater were spitting out water.
so I shut the boiler down and cut off the water.
Several days later the main burner on water heater no longer fired up. Pilot was working, i increased the temp and nothing...
He said he didnt know the town I was in had 80 Pounds of pressure.
Before Visit #2 he couldnt make it because of a funeral, then the next day he had sprinkler certification.
Visit#2 - on the 2nd visit 1 week ago he did the following:
1. He realized he left the water flow from the city line open so that it wasnt going through the PRV, so he closed the loop to make the water go through the pressure reduction valve :face palm:
2. changed the expansion tank on the boiler from Extol 30 to Extol 15 :face palm:
3. put back the original expansion tank on the water heater which was previously filled with water :face palm:
4. changed the back flow on the line feeding the boiler
5. changed the Pressure relief valves on boiler from 30 to 50 PSI and water heater from 15 to 30 PSI (but they were not working properly and was leaking so he took them off and plugged them :face palm:) wish i knew that before.
6. he played with the electric on my zones.. now the 2nd floor thermostat no longer works.
As soon as he left when PSI hit about 30 it started spitting out water from the joints of the relief valve area of the boiler.
so I shut the boiler down and cut off the water.
For a week I have been trying to get Plumber#2 to come back in to finish the job because I had no heat and hot water.
He gave me excuse after excuse, he said he was waiting for a new Pressure Reduction Valve one day, then the next day he was at church, then next he got a piece of metal stuck in his eye, then the next day he said he was at hospital and might lose an eye. Finally he said lose my number because he aint coming.
He will surely get a complaint from me to the town and licensing authority about his practices.
So onto Plumber #3 he will be in to fix everything.
This plumber is on yelp and seems reputable and came with recommendations.
He said everything the last plumber did was wrong and should be reversed. :face palm:
I am not sure what was causing the pressure spike in my system other then him putting an Extol 15 instead of Extol 30 expansion Tank on my boiler... before anyone touched anything these expansion tanks were all filled with water that means there must've been a good amount of pressure in my system . My concern is going forward will this pressure continue to be there, wilI I have to change expansion tanks Often?
But then again my system was working perfectly fine before anybody touched anything. If I knew what plumber#2 was doing I would not have hired him. I never knew what a boil it was before this whole experience now I know more than what I ever wanted to know.
what do you guys think?
Thanks for any input.
2/2/17
Here is an update, Plumber #3 got the boiler and water heater working with no problems and no problems with pressure!!
Just need to get an electrician in to take care of the zones.... as they dont work correctly.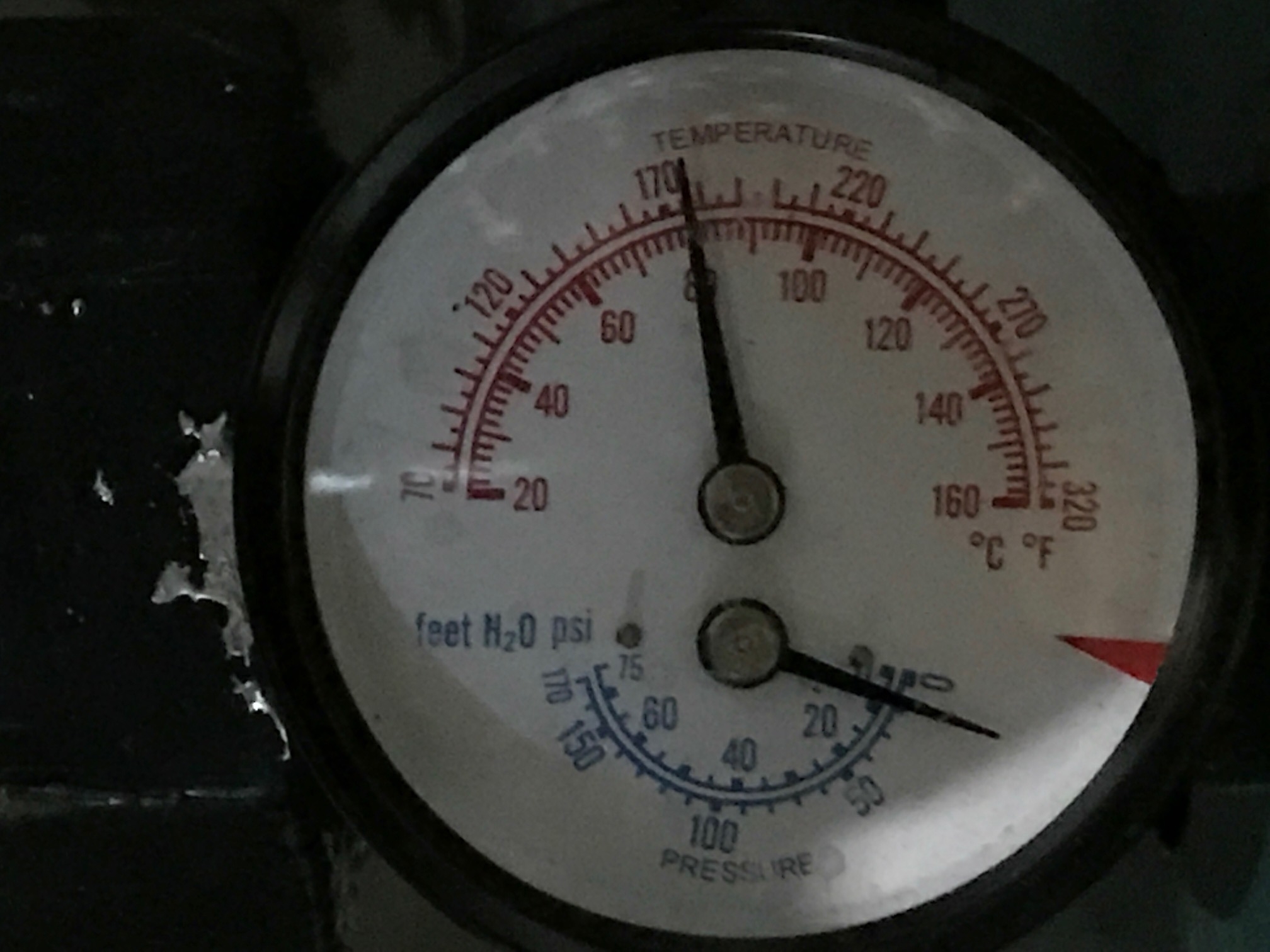 Comments