Welcome! Here are the website rules, as well as some tips for using this forum.

Acceptable system static pressure?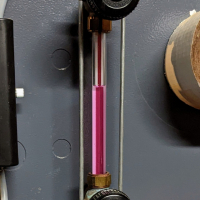 I'm curious what the acceptable range is for static pressure on a system. I'm talking return and supply losses, even across the A\C coil. Basically measuring the difference from the return of the AH to the supply.

I've seen comments of some air handlers expect 0.5" or less, but I also see many show a range of 0.1 all the way to 0.9"

What's considered great, good, acceptable and poor? Also, what's typical?

It seems like a good pleated filter can have as much as 0.2" drop alone.
Single pipe quasi-vapor system.
Typical operating pressure 0.14 - 0.43 oz.
EcoSteam ES-20 Advanced Control for Residential Steam boilers.
Rectorseal Steamaster water treatment
Comments