Welcome! Here are the website rules, as well as some tips for using this forum.

Street side / House side shutoff valves for house water main
I have a house built in 1980 and my water main entrance gate valve is all seized up and hard to operate. Several plumbers recommended I replace it. They put a secondary ball valve shutoff in the house in the meantime.
Here is a diagram of my water entrance: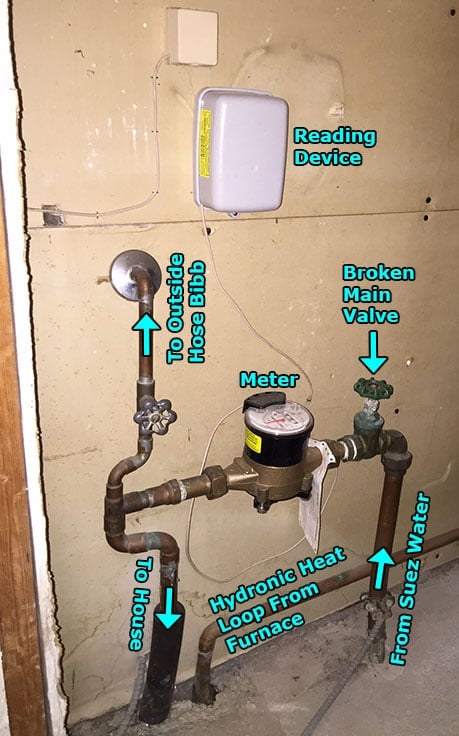 I need to have the water company shut off my curb box so that broken main valve can be replaced. My secondary ball valve shutoff is in the utility room in the house just at the other end of that "To House" pipe. So it can shutoff water to my entire house with the exception of that front hose bibb valve which needs the main valve shut off if you want to replace it.
So I need to call a plumber to replace my main valve but here are questions I have:
I read that house water mains should have a street side, and house side shutoff valve on either side of that water meter. What's the purpose of having 2? Is it required? Suggested? Do you find it overkill?

Based on the diagram you see, do you think the meter has to be moved to the right to fit a house side shut off valve?

The jobs I want are that main valve replaced with a ball valve, a house side ball valve shutoff added if you guys convince me, the hose bibb valve replaced with a ball valve (it's seized and old), and the hose bibb itself replaced (it's leaking).
Thoughts, comments, questions. Thanks!
Comments