Welcome! Here are the website rules, as well as some tips for using this forum.

Turbotorch swirl tip question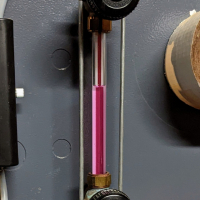 I'm using my turbo torch for sweating right now and it's been a while but it seems like I can't have the hose above the nozzle, is this a problem with this type of torch?

There's times I want my tip oriented like that and the torch starts complaining, yellow flame, etc.

At first I thought my tank was running out but as long as the hose is level to or below the tip it runs fine?
Single pipe quasi-vapor system.
Typical operating pressure 0.14 - 0.43 oz.
EcoSteam ES-20 Advanced Control for Residential Steam boilers.
Rectorseal Steamaster water treatment
Comments