Welcome! Here are the website rules, as well as some tips for using this forum.

Oil to Gas Conversion CO and CO2 concerns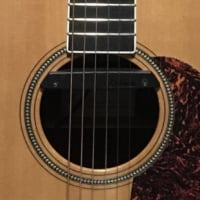 My municipality is promoting that everyone on oil fuel convert to gas, primarily for cost savings and 'clean fuel.' While we already have gas, my questions would be these:
1. A town committeemember states: "...Using natural gas for heating instead of fuel cuts carbon dioxide from boilers and furnaces by about one-third, while providing the same heat output..." Is this true?
2. A tech once told me that from a CO risk point of view, oil is superior in that there will be better warning signs of combustion problems than with gas, which will suddenly show a CO spike. If this is true then switching to gas may make it even more urgent for everyone to comply with the law and install CO detectors, and buying the ones at big box stores which alarm at quite high a reading may pose some new dangers that weren't as serious as with oil.
3. I feel that savings may be temporary once the infrastructure costs kick in for new gas lines and replacement of old ones.
4. I have seen estimates as high as 10% loss to the atmosphere of gas through supply line leaks, which would make gas not as clean a fuel as it appears.
5. Natural gas prices decreased a few years ago, but oil has also decreased tremendously in the last year and a half. Is oil right now possibly cheaper than gas, even considering the lesser efficiency of Bio-Fuel?
6. Any thoughts on electric utility savings by also using gas for hot water heating, cooking and clothes driers?
7. I certainly see the benefit of not having to have an oil tank, either outside below or above ground or inside the house would be a benefit.

I'd like to know what the pros think on this.
Comments