Welcome! Here are the website rules, as well as some tips for using this forum.

Working with 10 year old pex-a?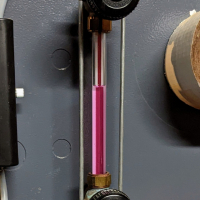 Hi All,

Will be installing recirculating hot water for my parents in a few weeks and just wanted to know how flexible is pex-a when it's 10 years old? Will I be able to stretch it as normal? This is all Whirsbo pex-a.

I seem to recall a trick involving a blow dryer or heatgun but I don't remember what or why.
Single pipe quasi-vapor system.
Typical operating pressure 0.14 - 0.43 oz.
EcoSteam ES-20 Advanced Control for Residential Steam boilers.
Rectorseal Steamaster water treatment
Comments