Welcome! Here are the website rules, as well as some tips for using this forum.

Help with calculating EDR on ci baseboards and system check...
Hi all -
Long time lurker and absolutely love the great feedback and information on this site. It's truly remarkable how much I've learned through forum discussions and the articles alone. Thank you all!
Just over 10 years ago when I was a lot younger and in college my parents had to get their boiler replaced. If I'm right, and based on the plethora of info on this site, the boiler they have is grossly over-sized. We have a single pipe , parallel flow system with two 2" mains that stretch about 35' on one side and 16' the other side of the house. We have a Burnham IN6 with an IBR of 450sq ft. I understand piping/pickup factors are accounted for with the NET BTU, which for this model is 108k (gross output is 175k) I've also read and understand that the houses heat loss on steam systems doesn't necessarily play a big role in smaller systems all that much. It's more about the size of the piping and the connected radiation that truly determines how to size your boiler. Again, I'm just an avid DIY'er and not the pro. For what it's worth, we have a semi-detached all brick colonial rowhouse in Queens, NYC.
That being said, I have two 10ft cast iron steam baseboards that I can't seem to find any relevant information on. They are broken up into sections that break down into, 48"+36"+18"+18", but are piped together and act like a single rad. I've attached the pictures below. For good measure I've also attached the rads that currently populate the house (forgive the construction I'm working on a never ending remodel)
Could use a hand on finding the EDR of both of the rads to get a firm EDR number and then calculate how over-sized I am. I understand there are ways to downfire the boiler, but the "pro's" in my area are a dime a dozen and if there are any they are tied up for months at a time. That's to say I don't feel comfortable doing that but am open to anything else to get the system running as efficiently and quietly as possible.
I've also added pictures of my system along with the recent additions of the main vents I added this season. The shorter main had a plug while the longer main had an hoffman 45, which was gracefully decommissioned. On the shorter main I now have one Hoffman 75 and on the longer main I have one Gorton #2. I've also purchased all new gorton radiator valves. On the 2nd floor (top floor) on the short side of the supply main, I've added two Gorton #6. On the long cast iron rads I've added a Gorton C on each (The rads are in a living area that's large and tall (23' x14' ) and the Tstat is on the other side of the room. Downstairs on the first floor I plan on using all Gorton 4's and 5's. I also revived some 1" radiator runs that were buried years ago which i discovered when tore out the flooring to reinforce all the joists. I understand on 1" pipes my max EDR is 20 so I plan on finding radiators that meet that load requirement and will calculate that into the total EDR for the house.
Thanks for looking.
Harry.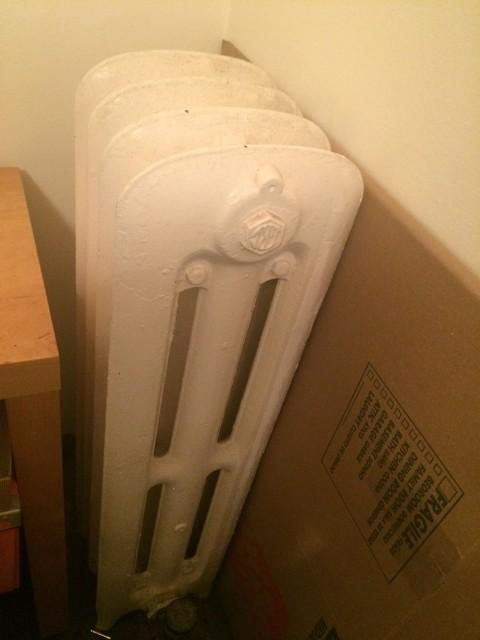 Comments