Welcome! Here are the website rules, as well as some tips for using this forum.

Inlet min rating less than manifold for LP?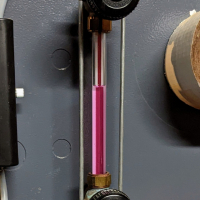 I'm a bit confused as to how this makes sense.
This is on my dad's 2006 forced hot dust furnace.
LP gas Minimum inlet pressure is 8" but the proper manifold pressure is 10" ? Is Rod Serling going to show up?
Single pipe quasi-vapor system.
Typical operating pressure 0.14 - 0.43 oz.
EcoSteam ES-20 Advanced Control for Residential Steam boilers.
Rectorseal Steamaster water treatment
Comments