Welcome! Here are the website rules, as well as some tips for using this forum.

What?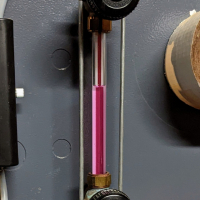 Ok, I'm not a pro and maybe I'm missing something, but I'm going to guess you're not supposed to use both of those tappings?
Single pipe quasi-vapor system.
Typical operating pressure 0.14 - 0.43 oz.
EcoSteam ES-20 Advanced Control for Residential Steam boilers.
Rectorseal Steamaster water treatment
Comments