Welcome! Here are the website rules, as well as some tips for using this forum.

82 years old and back in business
I posted about this a while ago and just wanted to update the few that were interested.
My 1933 fridge is finally complete and back in use as of July 4th 2015.
Current cycle times are approximately 6 minutes on 13 minutes off with a cabinet temp of around 31F. Power consumption is 170W for a few seconds dropping down to around 168W which then continues to slow drop until the machine shuts off at around 153W. This is including the 12W crank case heater's consumption. Power factor is around 0.6. The 12W crank case heater is required because the compressor dome is the highside and the refrigerant likes to condense and lay under the oil.
Refrigerant is methyl formate. Oil is around 2 quarts of highly refined "Nujol" mineral oil according to the service manual. The oil floats on top of the refrigerant and is removed from the evaporator via a skimmer.
When running hard such as freezing ice the condenser runs in the high 90s and the top of the compressor around 104F which gives a high side pressure of around 3 PSI. The evaporator runs between 8F and 14F which gives a lowside pressure of between 25" and 26" HG although it has no issue pulling it below 27" HG if it runs long enough.
I had to convert this from a highside float to a capillary tube as the valve seat was badly damaged. I'm told, with a float valve the cycle times are typically slightly better than I'm seeing but I guess it is what it is.
82 years old and still pumping like the day it was made. Isn't it amazing what can be made if a company engineers it to last?
This has a rotary compressor that according to GE was "machined to a few ten-thousandths of an inch". So far, I've yet to see another and I expect it's due to the tolerances required for it to work. It has a centrifugal type unloader as well as some how supplies the bearings with oil under pressure. There's a fan on top which I assume is to help cool the windings.
Here are two short videos of a compressor someone removed from a unit because it was seized. After removing it he was able to free it up by hand.
Compressor running exposed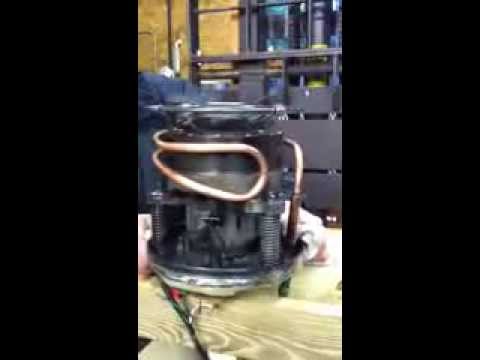 Compressor turned by hand to show how it pumps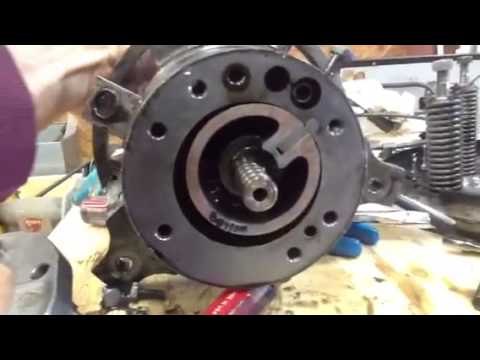 @Techman
Single pipe quasi-vapor system.
Typical operating pressure 0.14 - 0.43 oz.
EcoSteam ES-20 Advanced Control for Residential Steam boilers.
Rectorseal Steamaster water treatment
Comments