Welcome! Here are the website rules, as well as some tips for using this forum.

Ignitor issues?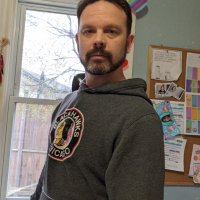 I have been having some issues with my boiler lighting(not helpful during this cold spell) I can hear the ignition click then the burners light up, followed by it shutting down less than a second later. It retries to light after this and usually is successful, and runs until the heat call is satisfied. Sometimes I can hear it attempt to light for upwards of 15-20 seconds before the burner fires. The burner does not always light, and goes into a lockout, I assume. It will light after the power is cycled. This is the part that concerns me. (I have had the pleasure of coming home after night shift to a house that was 13C during this cold spell) The boiler is a Raypak E-105, copper tube HX, Honeywell control(not sure the model #)
Is there something simple I can do to repair this or should I schedule a service call before it dies? (I know my limitations, rather not be playing with the gas train)
If you need anymore info, I can provide it. Thanks in advance.

You can have it good, fast or cheap. Pick two
Comments