Welcome! Here are the website rules, as well as some tips for using this forum.

How to replace ferrule on pilot tube?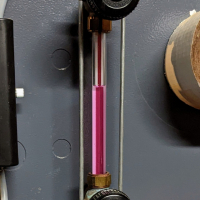 If you need to change the ferrule on the small tube running to the pilot how do you do it?

How do you get the ferrule off of the tube? I'm assuming you cut the tube, but how do you cut such a small tube cleanly? All of the tubing cutters I own only go down to 1/8".

When I did the capillary tube for my refrigerator I used a file to cut a shallow groove into the tube and then snapped it off cleanly but I doubt that would work on this application. Or would it?


Single pipe quasi-vapor system.
Typical operating pressure 0.14 - 0.43 oz.
EcoSteam ES-20 Advanced Control for Residential Steam boilers.
Rectorseal Steamaster water treatment
Comments