Welcome! Here are the website rules, as well as some tips for using this forum.

Christmas Radiator project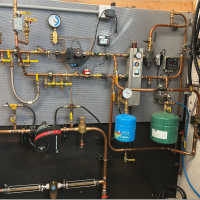 I try to build a radiator for me wife every year for Christmas. This year a Revere Microbus, using mostly scrap copper and parts. The main body is an old Revere solar collector absorber. It's very thick copper with tubes extruded into the sheet. Flow thru the sheets with fin tube fastened between to force some convection transfer. Caleffi TRV of course.
Bob "hot rod" Rohr
trainer for Caleffi NA
Living the hydronic dream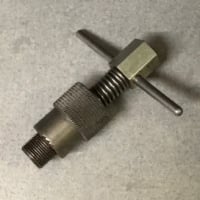 Comments