Welcome! Here are the website rules, as well as some tips for using this forum.

Moving a radiator to put floor down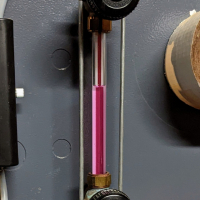 I'm looking for some ideas on how to move two of my radiators so I can put a floating floor down.  I don't need to move them far, but do need a way to get them up onto the new section of floor once it's done without destroying it.



I've included two of the best pictures I have on hand, though they are a few years old.

No idea what these weight but something tells me they aren't light, one is 55sqft and the other 60sqft if memory serves..  Perhaps around 500lbs each?  Would a hand truck work?
Single pipe quasi-vapor system.
Typical operating pressure 0.14 - 0.43 oz.
EcoSteam ES-20 Advanced Control for Residential Steam boilers.
Rectorseal Steamaster water treatment
Comments