Welcome! Here are the website rules, as well as some tips for using this forum.

Really old gas valve?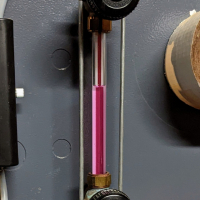 This valve is in a small section of galvanized pipe in my basement.  It appears to be a Hays valve and the piping is 1/2".



Does anyone have any clue how old this is?  The house was built in the 1860s and my only guess is perhaps this piping fed gas lights because it seems too small for anything else except maybe a cooking stove?

House only had electric and oil when we moved in and then I ran all new gas piping.  Later on I found this and thought it was interesting.
Single pipe quasi-vapor system.
Typical operating pressure 0.14 - 0.43 oz.
EcoSteam ES-20 Advanced Control for Residential Steam boilers.
Rectorseal Steamaster water treatment
Comments