Welcome! Here are the website rules, as well as some tips for using this forum.

Condensing Furnace questions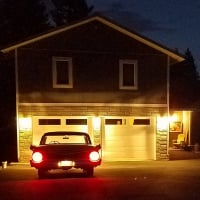 Hi all it's been awhile.  Being out of my field (scorched air) I have some questions concerning a customer of mine. 

I was there and he had expressed interest in converting to LP from oil.  He has just purchaced this house and the oil tank is ruptured.  They are doing a Reno and out are coming the Bock, and Airco FHA oil fired units. 

He has had three quotes for the furnaces (I am there installing a Rinnai Tankless.....tried to talk himout of it).  Two quotes were for York 120Mbtu single stage, and one was for a two stage.  I thought that seemed way oversized and did a heatloss, came out to 74Mbtu and some change.  I told him based on my expierence to get nothing more than an 80Mbtu unit.  I am not sure if he should get a modulating unit or the two stage would be sufficient.  FHA is not my specialty, hate it actually, I am a wethead through and through. 

Are there good ones, and are the modulating ones worth the extra $2k? 



Thank you for the collective wisdom.

Taylor
Serving Northern Maine HVAC & Controls. I burn wood, it smells good!
Comments