Welcome! Here are the website rules, as well as some tips for using this forum.

0-1 PPM CO?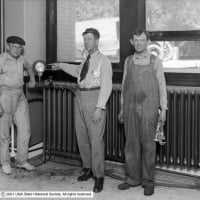 Timco
Member
Posts: 3,039
Cleaned a TL Mighty Max, 199k, one zone. Lots of signs of condensing but cleaned up great.



My Fyrite 125 Pro (a few months past calibration missed calib day) was less than 20.9 O at startup so I knew a sensor was going but it did steady out on restarts. JUST put a new O sensor in last year. Measured 50-90ppm AF. Can't be right. Restart tester. Measures 10-12ppm. Better but now I don't trust it so yesterday I buy an Insight tester (Bacharach) and go back. 0ppm and probing around I find 1ppm, got 2ppm for a second before it went to 1ppm.



I don't think I've ever seen a cat 1 appliance that old be so low. Are the newer testers that much better and accurite? Has the older one always been reading higher? It's about 9-10 years older.



Tim
Just a guy running some pipes.
Comments
This discussion has been closed.