Welcome! Here are the website rules, as well as some tips for using this forum.

CPH for 90% forced hot air?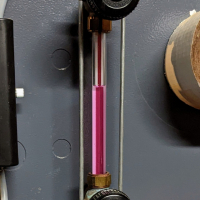 I know my steam system likes 1 CPH but I'm curious what I should set my dads VP 8110 to for forced hot air.



The stat is set to 5 CPH right now which is the default. System is a 90% AFUE direct vented forced hot air furnace I think made by LuxAir and its in a very well insulated house built by my dad in 07. Outside walls are 2x6, top of the line Anderson windows and so on.



The manual to the tstat says to set it to 3 CPH for a 90% furnace but that seems suspicious to me.



If it matters, they often see temps near 0F and below here.



Thanks for your time.
Single pipe quasi-vapor system.
Typical operating pressure 0.14 - 0.43 oz.
EcoSteam ES-20 Advanced Control for Residential Steam boilers.
Rectorseal Steamaster water treatment
Comments
This discussion has been closed.