Welcome! Here are the website rules, as well as some tips for using this forum.

Small buffer tanks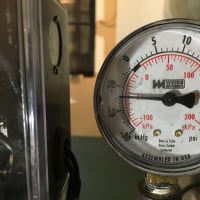 Wonering what the thoughts are on adding a small say 10 gallons tank in series with my radiant on the return side of the radiant loop after the mixing valve .What i plan is to add some volume to the radiant system being it is not doing a large rea say 800 sq ft and the boiler does mod down but does seem to slightly short cycle at the end of the cycle .I was thinking that a little bit more volume would give me a bit more run time and cut the minor short cycling at the end of the cycle .I only have this slight issue with the radiant and it only occurs when it is only the radiant calling when my panel rad zone is on all is fine .Thanks peace and good luck clammy
R.A. Calmbacher L.L.C. HVAC
NJ Master HVAC Lic.
Mahwah, NJ
Specializing in steam and hydronic heating
Comments
This discussion has been closed.