Welcome! Here are the website rules, as well as some tips for using this forum.

Circulator post purge control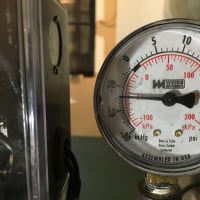 Not to get into it all  i am wondering if there is a way to run my zone  circ post my stat being satisfyed i am using a taco sr403 expandable and would like to purge the rest of the heat out of the system and lower my AWT at the end of the cycle .For a bit more info this is a low to med temp (max 140 at 0 OAT)using panel rads w trv  and staple up the staple up and the rads use just about the same temp and i have a I series valve on the radaint .For a heat source i am using a older munchkin T80M she has been running for about 7 years and no promblems not one code  yet and running at about 96 to 98 eff on the CA for a indirect i am using a buderus st150 and the munchkin is piped using a hydroseperator and has the vision one controls installed , pretty much happy with it's performace even though the munchkin  has  gotten blasted from time to time .Thanks for any help peace and ood luck clammy
R.A. Calmbacher L.L.C. HVAC
NJ Master HVAC Lic.
Mahwah, NJ
Specializing in steam and hydronic heating
Comments
This discussion has been closed.