Welcome! Here are the website rules, as well as some tips for using this forum.

humidifier in old house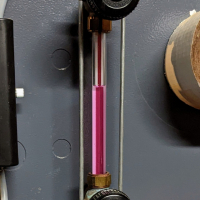 My wife really wants me to start running a humidifier in our house and I'm kind of concerned about the problems it may cause.



Currently our house doesn't have insulated walls and the attic isn't vented.  Walls are aluminum siding over clap board with plastic on the inside.  Attic is empty with no ventilation at this point.   We plan on changing the attic situation in the neat future, however the walls will continue to be a concern.

There have been no signs of condensation in the attic and the walls I have no idea.  Last winter I refused to use a humidifier because I fear causing condensation and with RH levels below 30 my wife was not happy and to be honest neither was I.



<strong>Should I be safe to run a humidifier in this house at a conservative level such as maybe 40% RH?  </strong>I realize no one has a crystal ball and will know for sure, I'm just looking for opinions.
Single pipe quasi-vapor system.
Typical operating pressure 0.14 - 0.43 oz.
EcoSteam ES-20 Advanced Control for Residential Steam boilers.
Rectorseal Steamaster water treatment
Comments
This discussion has been closed.