Welcome! Here are the website rules, as well as some tips for using this forum.

Who to call to "tune" a 100 year old 3 pass boiler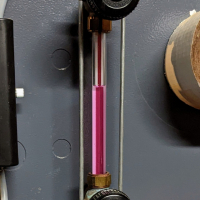 A while back I had posted some questions about a friends boiler.  Its a 3 pass coal boiler which was converted to oil a long time ago.



I believe steamhead had recommended having someone come out and tune the boiler using bricks to slow the air passing through the boiler.



Who would we call for this?  I'm assuming the average HVAC or oil guy won't have any idea what to do with it?  We are in north western NJ near Hackettstown.
Single pipe quasi-vapor system.
Typical operating pressure 0.14 - 0.43 oz.
EcoSteam ES-20 Advanced Control for Residential Steam boilers.
Rectorseal Steamaster water treatment
Comments
This discussion has been closed.