Welcome! Here are the website rules, as well as some tips for using this forum.

supporting pipes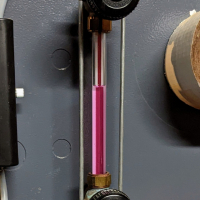 I'm really not happy with how my steam mains are supported near the boiler.

My floor joists like to move A LOT, which is a while other issue I may or may not fix in the future as there is little headroom even now.



I constantly watch the straps move on the mains when people walk and of course I get noise from this and I'm sure the boiler doesn't care for it.  My idea is to jam a piece of 3/4" iron pipe in between my header and concrete floor as a support and loose the straps near the boiler.  I would of course cut in a wooden dowel to keep the pipe from crushing my insulation.



Will this work?  Is the placement ideal?  Does it even matter?
Single pipe quasi-vapor system.
Typical operating pressure 0.14 - 0.43 oz.
EcoSteam ES-20 Advanced Control for Residential Steam boilers.
Rectorseal Steamaster water treatment
Comments
This discussion has been closed.