Welcome! Here are the website rules, as well as some tips for using this forum.

summer shutdown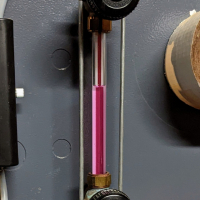 I'm wondering what most people recommend doing to a steam boiler when the depressing time of summer shutdown comes.



I've seen a few people say they flood the boiler to get the water above the normal resting place, however I don't see how you could bring the water to a boil after this to get all of the dissolved gases out?





I am also wondering if I should do a blowdown at 5 or 10 pounds, but then I'm going to be adding water and not boiling it much because its warm outside.  Maybe its better to just leave it alone until the fall and do a blowdown then?



I just installed the boiler back in early November so it doesn't have many hours on it yet.
Single pipe quasi-vapor system.
Typical operating pressure 0.14 - 0.43 oz.
EcoSteam ES-20 Advanced Control for Residential Steam boilers.
Rectorseal Steamaster water treatment
Comments
This discussion has been closed.