Welcome! Here are the website rules, as well as some tips for using this forum.

Actual heat loss vs. calculated heat loss....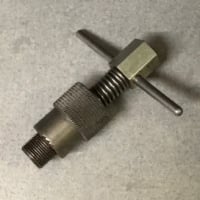 It occurs to me from reading, and my own experience, that even the best heat loss programs tend to oversize equipment from 10% to (some people claim) 50%.

Was just wondering if there are any studies, or if anyone ever studied the following:

Trying to do an actual heat loss at the home.  I realize there are a ton of variables, but thats where computers could calculate away.

Basically, measure the temperature of a central room.  Run the burner for 1 hour, re-measure the temp and calculate how many btu's it took to raise the temperature that many degrees.  Then with the heat off for the next hour, measure temp, and how much temperature the house loss in the next hour.

Like I said, the variables would come into play, outdoor temp, wind, sun etc.

But my thinking is, you're going to spend a couple hours measuring everything, and putting it into a heat loss program anyway, only to get an educated guess.  Maybe there's another way, or a better way then what I'm thinking.

Just random thoughts from someone with too much time on my hands via the warm winter.

Thanks,

Steve
steve
Comments
This discussion has been closed.