Welcome! Here are the website rules, as well as some tips for using this forum.

squeeling oil burner??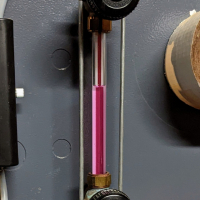 Hey,



I'm posting this a few days after seeing the actual burner.  A friend of mine has a WM hot water boiler.  I *think* its a WGO gold series boiler with a Beckett burner.  Problem is I cannot remember what model burner it was other than it is NOT an AFG. 



Burner seemed to run good but kept squeeling occasionally.  the squeel had a very metallic sound to it.  To me it sounded like a bearing issue but I know close to nothing about these burners.  Is this a sign of a soon to come failure?  Is there any preventitive maintaince that should be done?
Single pipe quasi-vapor system.
Typical operating pressure 0.14 - 0.43 oz.
EcoSteam ES-20 Advanced Control for Residential Steam boilers.
Rectorseal Steamaster water treatment
Comments
This discussion has been closed.