Welcome! Here are the website rules, as well as some tips for using this forum.

Hanging pipes and reducing expansion noises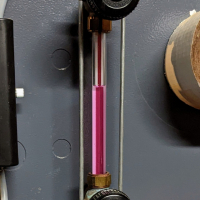 I need some help with this.  When you walk across my living room floor you hear some of the pipes make noise / clunk.  My floor moves a fair amount due to undersized joists and what not.  The noise comes from where the pipes pass through the floor to go up to the radiators more than anything.

Unfortunately

right in the center of that is where my boiler sits, so the mains right above the header are hung from a floor that moves.  Is there any easy way to fix this besides stiffening the floor which I may do in the future anyway?  Is there a chance the floor moving will damage the boiler?  I will be adding more hangers as I do my insulation, but I doubt its going to help much with this issue.



What is the easiest way to stop pipes from rubbing where they pass through floors to reduce expansion noises? 
Single pipe quasi-vapor system.
Typical operating pressure 0.14 - 0.43 oz.
EcoSteam ES-20 Advanced Control for Residential Steam boilers.
Rectorseal Steamaster water treatment
Comments
This discussion has been closed.