Welcome! Here are the website rules, as well as some tips for using this forum.

Really dumb question about new gas line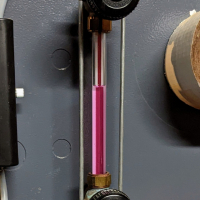 Ok so this question may be pointless but I want to be sure.



Today the gas company is suppose to run the line in from the road and connect to all of the new piping I installed in my house.  I have a power vent water heater hooked up which will be the first appliance to be turned on.



With a new line like this, is there a procedure to bleed air out of the line or do I simply plug the water heater in, turn the gas on and turn the heater on? 
Single pipe quasi-vapor system.
Typical operating pressure 0.14 - 0.43 oz.
EcoSteam ES-20 Advanced Control for Residential Steam boilers.
Rectorseal Steamaster water treatment
Comments
This discussion has been closed.