Welcome! Here are the website rules, as well as some tips for using this forum.

gurgling sound in hot water system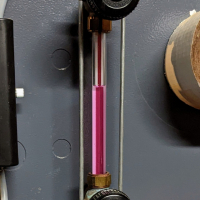 A friend has a forced hot water system using a fairly new WM boiler and he recently noticed a gurgling sound, or a sound as if there is air in the system for 10-20 seconds after the pump turns on.  It sounds like water pouring.



The system seems to heat well and he has tried bleeding radiators several times and has not been able to get any water out of the system.



Any ideas?  I'm a steam guy my self and have never worked on a hot water system.
Single pipe quasi-vapor system.
Typical operating pressure 0.14 - 0.43 oz.
EcoSteam ES-20 Advanced Control for Residential Steam boilers.
Rectorseal Steamaster water treatment
Comments
This discussion has been closed.