Welcome! Here are the website rules, as well as some tips for using this forum.

WM EG-45 burner drawer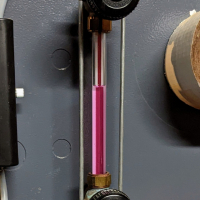 OK so I finally am at the point I can start putting the boiler together.  It has only taken a few months with all of the other problems and the fact I'm always at work and never home.



But anyway I pieced the burner drawer together just to see how things go together and I'm surprised at how loose the burner tubes fit.  They appear to simply lay in a groove on one end and slide over the orifice on the other.



Is this correct?  Are they suppose to slide back and forth on the orifice?  If I get a pro out to tune this what exactly does he tune or is that why the tubes slide on the orifices.
Single pipe quasi-vapor system.
Typical operating pressure 0.14 - 0.43 oz.
EcoSteam ES-20 Advanced Control for Residential Steam boilers.
Rectorseal Steamaster water treatment
Comments
This discussion has been closed.