Welcome! Here are the website rules, as well as some tips for using this forum.

Cannot line chimney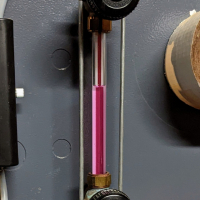 Hi,



I've run into a problem installing the new boiler and I'm just curious how often this happends.  My chimney is too small to fit a 5.5" liner or even a 5" liner ergo I cannot use the chimney for my 150K btu input boiler. The chimney is big  enough in SPOTS but others are too close so the liner cannot fit.   Because of this there is a pretty good chance I'm going to just have an A vent ran up the side of the house.



This is going to cause me to move my boiler, steam mains, condensate returns and over all is just a big pain in my butt.



I'm sorry as I am just upset / annoyed / confused and just need to "vent" ;).

Have many people run into this same problem when doing a project like this?  I am alone?
Single pipe quasi-vapor system.
Typical operating pressure 0.14 - 0.43 oz.
EcoSteam ES-20 Advanced Control for Residential Steam boilers.
Rectorseal Steamaster water treatment
Comments
This discussion has been closed.