Welcome! Here are the website rules, as well as some tips for using this forum.

USAV vents?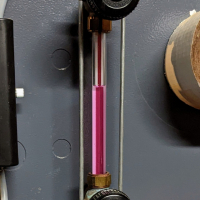 I just got done swapping out almost all of my vents with the Hoffman 1As.  Have two left to do, one of which I need to drill out and install a bushing.



Anyway, most of the vents I pulled off say USAV on them.  A few say USAV 1A which seem to be an adjustable, yet very very slow vent even wide open.

Who is USAV?  Are these vents even worth my holding on to, or should they just go in the garbage can? 
Single pipe quasi-vapor system.
Typical operating pressure 0.14 - 0.43 oz.
EcoSteam ES-20 Advanced Control for Residential Steam boilers.
Rectorseal Steamaster water treatment
Comments
This discussion has been closed.