Welcome! Here are the website rules, as well as some tips for using this forum.

downfiring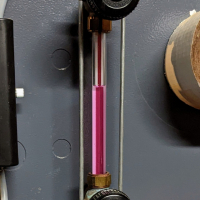 I'm curious if there is any benefit to downfiring an atmospheric gas boiler to fine tune a system.



For example when I install my new boiler if I find I could get by better with just a little less output (5-15%) would it benefit me at all, or would I simply burn the gas anyway due to the longer run times? 

The boiler I'm installing is an EG-45 which appears to be completely identical to an EG-40 other than having one extra burner.  I have to assume this suggests it could be downfired to match an EG-40 if the situation ever came around (radiators removed in future and so on).

I would of course have a professional do this for me if it is at all beneficial.
Single pipe quasi-vapor system.
Typical operating pressure 0.14 - 0.43 oz.
EcoSteam ES-20 Advanced Control for Residential Steam boilers.
Rectorseal Steamaster water treatment
Comments
This discussion has been closed.