Welcome! Here are the website rules, as well as some tips for using this forum.

Trane chiller issues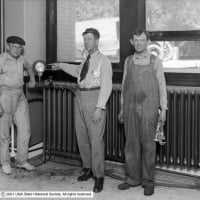 Timco
Member
Posts: 3,039
Hello all!



So at the end of last season, I got my refrigeration license and started reading everything I could find. I feel like I am pretty good with residential AC but one of my accounts has a Trane 40 ton chiller with a cooling tower. After going through the entire unit, I found that under full load, it has some issues. The superheat is fine, but the subcooling was way off and there were bubbles in the sight glass. It took 15lbs of R-22 to get the sight glass clear, but the subcooling is still way off and throttling back on the building flow only does so much. I am also still under on the suction pressure but am over with the discharge pressure at full load. The numbers are much better with half of the compressor unloaded.



Am I going to see the subcooling drop out to somewhere close to normal (12-15*) as I approach the correct suction pressure for the condensor water temp and the outgoing water temp I am running? Oil level is fine, pulls right at the max amps under full load. I am a bit worried about having to add over 15lbs of refrigerant to a running system.



Thanks in advance for discussing a newbie topic.



Tim
Just a guy running some pipes.
Comments
This discussion has been closed.