Welcome! Here are the website rules, as well as some tips for using this forum.

Fully Sooted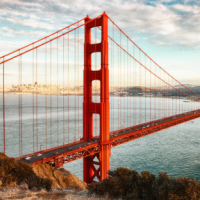 The owners of this house called the local utility because their boiler was putting out a bad smell.  After testing it, the technician capped the gas line and attached a hazard notice.  They called me and my CO meter went off the charts, above 3,000 ppm.



They are planning to remodel in a couple of years, so they were not inspired to replace the boiler just yet since they want to move the boiler to a new location.  BTW, the boiler is now IN THEIR BEDROOM!



Their only other option was for me to clean it.  I removed the flue on the top of the boiler and the burners underneath; brought a garden hose in and flushed the soot from the heat exchanger, re-assembled the boiler and fired it up.  That simple cleaning brought the CO down to a manageable 18 ppm.



I also replaced the x-tank (totally waterlogged) and showed the owner how to oil the B&G circulator.  They said it was the first time it had been oiled since they moved in 15 years ago.



The boiler is a M.E. Universal, made in San Francisco.  They were popular here in the 40's and 50's and there are still quite a few of them around.
Often wrong, never in doubt.
Comments
This discussion has been closed.