Welcome! Here are the website rules, as well as some tips for using this forum.

Unit heater venting question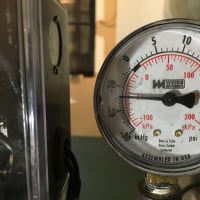 Looking at replacing 2 renzor unit heater in a warehouse the units that are being replaced are natural draft  and there flue share a common properly sized b vent chimmey which terminates above the roof ,the new unit heaters are equipted with power vents on them my question is can these two power vented applicenes  share a common b vent chimmey or do they need to each be vented seperatly .Usually in most warehouse the unit heater are spread out and each unit has it own b vent chimmey but in this case they are not but are at a 45 degree angle from each other and i really don't want to have any vent issues where one unit is running and another one start but can't make the air proving switch .The other of course issue is the roof is shot and has bubbles the size of sand dunes and i would really not like to have to make another peneration .Thanks for any input peace and good luck clammy
R.A. Calmbacher L.L.C. HVAC
NJ Master HVAC Lic.
Mahwah, NJ
Specializing in steam and hydronic heating
Comments
This discussion has been closed.