Welcome! Here are the website rules, as well as some tips for using this forum.

TXV questions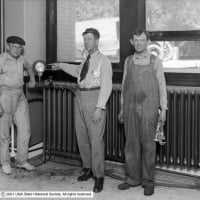 Timco
Member
Posts: 3,039
New to AC. I was asked about a system where the coil was freezing every time it was run, within hours. Found a 4 ton coil, 5 ton condenser, 80K Amana, and 5 registers. Serious. So I am installing a TXV and a 3 ton or smaller condenser. Question is on the TXV it has an adapter nut to connect to the evap coil distribution nut directly, but do I remove the orifice from that evap coil distribution hub or leave that in there? I know it's function but not if I need it with the TXV. R-22 Coil is from 2004, great condition. Sticking with R-22.



Second, what fitting do I need to connect the capilary nut to the 3/4 suction line?



Thanks.   Tim
Just a guy running some pipes.
Comments
This discussion has been closed.