Welcome! Here are the website rules, as well as some tips for using this forum.

Local Contractors Reaching Out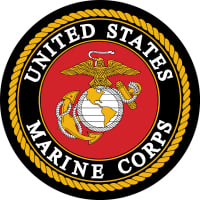 I would first like to thank Dan for giving persmission to post this. My name is Chris Maderia and I have been in our great industry for over 20 years on the wholesale side. With the help of a few of my customers and the support of my employeer I have formed a local trade orgranization that is now 2 months old. Just a baby but has gained alot of attention with the local trade. We are averaging 25 guys a meeting. The Hudson Valley High Efficiency Heating and Cooling Contractors Association is a non for profit local trade organization of leading heating and HVAC professionals that promote, educate and install energy star heating and cooling products and systems that reduce energy consumption here in Hudson Valley New York. One of our organizations goals is to provide our members the opportunity to be factory trained on high efficiency products in manufacturers offerings that are energy star listed that qualify for the federal tax incentive program and any local utility or state rebate and incentive programs. We feel this provides both the manufacturer and consumer the comfort of knowing the contractor they choose from our organization is factory trained and qualified in the proper installation and operation of your equipment or product. We are asking manufacturers that browse the threads here for your feedback as to how we can accomplish this goal for your companies product offering. We currently have 20 full members who are innovative and eager to learn and grow. We want to build a partnership with the manufactures in promoting these types of products and are also looking for associate members. I understand you may not post here but you can e-mail me at <a href="mailto:
[email protected]
">
[email protected]
</a> as our web site is currently under construction. We are just a bunch of good contractors and industry professionals that want to set ourselves apart from the compeition in a productive, respectful way. Thank You Chris Maderia President HVHEHCCA
"The bitter taste of a poor installation remains much longer than the sweet taste of the lowest price."
Comments
This discussion has been closed.