Welcome! Here are the website rules, as well as some tips for using this forum.

Testing gas fired equiptment question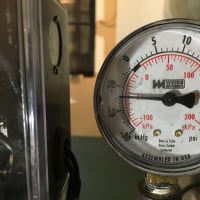 I have a question on the proper location for flue gas sampling in gas fired boiler when the flue divertor is built into the boiler (peerless,utia ,buderus and others) Should the flue colletor above the sections be drill and tested from there or is it ok to take your sample from above the built in divertor .I am more familar with oil fired equiptment and mod cons testing formats.MY main corcern is that take a smaple above the collector will show a reading of exess air due to dilation and mixing of room air thanks peace and good luck clammy
R.A. Calmbacher L.L.C. HVAC
NJ Master HVAC Lic.
Mahwah, NJ
Specializing in steam and hydronic heating
Comments
This discussion has been closed.