Welcome! Here are the website rules, as well as some tips for using this forum.

Not going to make that call...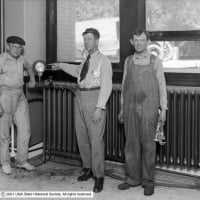 Timco
Member
Posts: 3,026
I re-piped a mil BTU steamer a few weeks back. After running for a while now, I get a no-heat call on the building and find the transformer is dead. Replace it and flame is rolling out the front. Turns out, a panel of insulation from the fire box fell off, broke in half and was laying on top of the burners, which melted a wire and killed xformer. Building super is really looking for an option to get it running and rep offered a panel from another steamer, but I refused to take that responsibility and ordered the actual panel kit at a HUGE expense of both part (front & back panel kit comes with insulation panel) and shipping.(over 500 for overnight) I know no one will die as a result of using some other part than original and was not going to make that call myself, and factory agreed...



Tim
Just a guy running some pipes.
Comments
This discussion has been closed.