Welcome! Here are the website rules, as well as some tips for using this forum.

Mike Mulligan and his steam shovel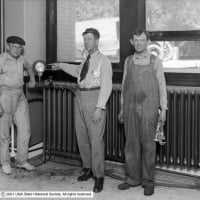 Timco
Member
Posts: 3,026
A customer showed me a book today about Mike Mulligan who owned a steam shovel. He dug the jobs that no one else could, but when he dug a big basement, his steam shovel could not be removed from the basement...so it was made into the building's steam boiler. Very touching children's book from 1939. Did any of you have this read to you? I really liked it...



Tim
Just a guy running some pipes.
Comments
This discussion has been closed.