Welcome! Here are the website rules, as well as some tips for using this forum.

expansion tank gravity system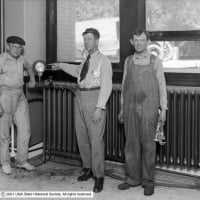 Timco
Member
Posts: 3,030
I have a cust with a gravity system working well, but it seems it has lost it's tank. Issue is, there is no pipe through the roof. My auto-fill runs up to 12 where it was set, and the pressure trips relief valve when hot. I have not seen a closed gravity system. Might the attic tank be a closed type?? Not a new roof or anything like that. I'd like to ID the problem with minimum attic time. Can a modern diaphram type tank be used with a gravity system? I cannot see a problem, but I may be missing something...

Tim
Just a guy running some pipes.
Comments
This discussion has been closed.