Welcome! Here are the website rules, as well as some tips for using this forum.

giannoni absolute condense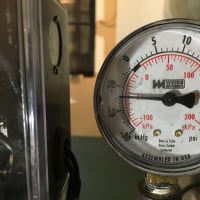 Thanks for the defence Brad and i'm not offend by spicoli at all .i'll try to use some periods just remenber i'm only public school hi school ed at it's worse but that was my own fault. Thanks for that down load Noel it looks as if it is the giaconni absoulte ,i just fiqured HTP would be first to bring to the market in the states .As i thought the contender just used hpde for the mainifold section header instead stainless but i could be wrong i have not used the contender yet i did not dig the only 3 to 1 modulation .The point i was trying to make is i see alot of munchkin bashing but on another thought i see praise to NTI,smith GT line and a bunch of other who basically use the smae HE and burner but yet differt controllers beside s the controller there basically the same except the price tag also .I have about 6 munchkins out there that i installed and at least a dozen that i have installed for plumber buddies of mine .I have yet to see a heat exchanger as dirty as some that have been posted here espically all the so called mouse turds and between all of them just about every possible confrigeration of appproved venting also .my personal thoughts are the turds are from the fuel source , air containments ,re circ or lack of proper set up .But getting back to my main question what's the real thoughts about this secondary air exchanger and as the document Noel attached has anyone yet installed one and what was there opions on this added exchanger to the classic heat exchanger and does it do as giaconni says which always condensateion during hi temp domestic water production and of course lower sounds levels .thansk peace and good luck clammy PS i'll work on the grammar.
R.A. Calmbacher L.L.C. HVAC
NJ Master HVAC Lic.
Mahwah, NJ
Specializing in steam and hydronic heating
Comments
This discussion has been closed.